OUR STORY
Renewal Presbyterian Church is an actively growing Christian community in the greater Philadelphia region. Renewal consists of two churches, one location in the city, Renewal West Philly, and one in the suburbs, Renewal Main Line.
Renewal Main Line is represented by congregants from the Chester, Delaware, Montgomery, and Philadelphia Counties. Comprised of people from various backgrounds and ages, our congregation ranges from college students to  families, with a growing number of children and youth.
Renewal Main Line initially began as a suburban church plant out of Renewal West Philly in 2010 with the name Renewal King of Prussia. In 2012, the church relocated to Devon where it grew a conviction to plant multiple, local congregations in the suburbs of Philadelphia. In line with this conviction, Renewal Devon joined with like-minded brothers and sisters from Renewal West Philly's City Ave Parish to begin Renewal Main Line in the Fall of 2017 with its current services held in the heart of the Main Line at Holy Child School at Rosemont.
OUR MISSION
To ignite a gospel-spreading movement through multiple local congregations by making, maturing, equipping, and deploying followers of Jesus Christ for the renewal of individuals, communities, and cultures.
To ignite a gospel-spreading movement.
We are passionate about seeing the gospel transform lives all over our region unto God's glory.
Through multiple local congregations.
We believe that the progress of the gospel is most effectively accomplished by God through the local church that incarnates the gospel to their neighboring contexts. As one church, we believe we can best spread the gospel throughout our region through multiple local congregations (campuses).
In the surrounding suburbs of Philadelphia and the world.
Our prayer is to join God's mission of spreading the saving knowledge of Jesus throughout the world. We believe we are called to join His work both in our respective neighborhoods, cities, regions, and internationally through missions.
Individuals, communities, and cultures are renewed in Christ.
In addition to the Good News of salvation, we see the gospel transforming individuals who in turn come together to form counter-cultural communities. They then work as a united body to serve their respective neighborhoods.
What We Believe
Renewal is a member of the Presbyterian Church in America (PCA).  We are reformed in theology, Presbyterian in government, Evangelical in spirit and mission minded.
Statement of Faith
We believe the Bible is the written word of God, inspired by the Holy Spirit and without error in the original manuscripts. The Bible is the revelation of God's truth and is infallible and authoritative in all matters of faith and practice.
We believe in the Holy Trinity. There is one God, who exists eternally in three persons: the Father, the Son, and the Holy Spirit.
We believe that all are sinners and totally unable to save themselves from God's displeasure, except by His mercy.
We believe that salvation is by God alone as He sovereignly chooses those He will save. We believe His choice is based on His grace, not on any human individual merit, or foreseen faith.
We believe that Jesus Christ is the eternal Son of God, who through His perfect life and sacrificial death atoned for the sins of all who will trust in Him, alone, for salvation.
We believe that God is gracious and faithful to His people not simply as individuals but as families in successive generations according to His Covenant promises.
We believe that the Holy Spirit indwells God's people and gives them the strength and wisdom to trust Christ and follow Him.
We believe that Jesus will return, bodily and visibly, to judge all mankind and to receive His people to Himself.
We believe that all aspects of our lives are to be lived to the glory of God under the Lordship of Jesus Christ.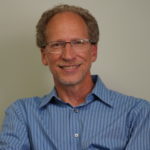 Bill Smith
Senior Pastor
Bill has lived in and around the Philadelphia area most of his life and loves it here. He's pastored a couple different churches, been a faculty member and counselor at the Christian Counseling & Educational Foundation, taught practical theology at several seminaries and authored a number of books and booklets. Bill and his wife Sally are closing in on three decades of marriage and have three children that they are helping launch into adulthood. Bill enjoys being with his family, cheering at his kids' sporting events, rehabbing his home, gardening, cooking, watching movies and reading, especially novels. He is regularly captured by the unexpected ways that God engages people in scripture and loves unpacking those interactions so that modern people can experience Christ's grace and kindness in the messiness of their own lives. Bill is set to be ordained and installed as Renewal's Senior Pastor in early 2020.
Luke Woo
Assistant Pastor
Reverend Luke Woo was born in a small town in Korea but grew up in Downingtown, PA. He graduated with a BS in Biology from Penn State University and a Masters of Divinity at Westminster Theological Seminary. He is an ordained minister in the Presbyterian Church in America (PCA). While working in clinical research, Luke received a call to serve in Southeast Asia. After coming back from missions in 2011, Luke served in the college ministry at Renewal West Philadelphia campus before coming to Main Line to serve as the assistant pastor. He is happily married to the girl of his dreams, Joanna, who recently moved to the United States. They are both excited to see Renewal be a disciple-making church with a commitment to spread the gospel to the ends of the earth.
David Kim
Pastor of College and Youth Ministries
Pastor David was born in Lansdale, PA, but lived in South Korea until middle school. He lived in Northern Virginia for his high school years, and then graduated with a BA in Sociology from Temple University with a passion to serve as a pastor. He is currently finishing a Masters of Divinity at Westminster Theological Seminary, and had served at Cheltenham Presbyterian Church as the youth pastor for four years until the end of 2017. He married his wife Lynn in 2011 and have been blessed with two children, Jean and Sean. They currently reside in Glenside. David loves music, photography, sports, and movies and has a gift of enjoying food to its fullest measures. David and Lynn are dedicated to be anywhere God calls them in order to be faithful followers of Christ.
Samantha Chan Kim
Director of Children's Ministry
Samantha immigrated to Philadelphia from her hometown of Toronto, Canada in 1999 to study at the University of Pennsylvania, and works as an architect. She has attended Renewal since 1999 and became a member in 2005. During her time at Renewal, she has served in various capacities including children's ministry, youth group, praise team, and is currently the Children's Ministry Director. She has a desire to see relationships formed within the church that cross age, occupational, and social boundaries. She loves seeing bridges built between the church and the community as people serve using the gifts God has given them. Samantha lives in Wynnewood with her husband, Ed, and children, Isabelle and Spencer.  She loves baking, watching tv, and making lists. 
Joe Hyun
Ruling Elder
Joe was born in Chicago, but was raised in the suburbs of Philadelphia. Having graduated from Penn State and Temple University, he currently works as a Physical Therapist at Shriners Hospital for Children. Joe has been attending Renewal since 1996 from the early days in West Philly, and has served as an elder at Renewal since 2012. Joe oversees the Missions Board and is passionate to see folks welcomed, connected, and equipped as joyful followers of Jesus in an authentic community. He has been happily married to Grace since 2001 who is also a Penn Stater. They, along with their three children, live in Havertown where they actively participate in various school and community activities. Joe especially has a ball watching his kids play sports (and coaching when he can!) He also enjoys the great outdoors and exploring new campgrounds with his family. Last but not least, Joe loves (and lives) to eat.
Juwon Suh
Ruling Elder
Juwon was raised in the Philadelphia area and has pretty much never left. He graduated from University of the Sciences in Philadelphia and works as a palliative pharmacist for Enclara Pharmacia. Juwon started attending Renewal (formerly Emmanuel) in West Philly in 1993 and accepted Jesus as his Savior. Since then, he has actively served in many aspects of ministry including children's ministry, missions, and now as an elder. Juwon and his wife Betty were married in 2005 and have been blessed with 3 children: Andrew, Emily and Lauren. They currently reside in Blue Bell. Along with spending time with his family, he enjoys running marathons, watching sports (go Birds!), and doing yard work.
Sam Hwang
Ruling Elder
Sam grew up in the Philadelphia area and attended Renewal ever since its birth in West Philadelphia. Sam currently lives in Roxborough with his wife Esther, and their son, Theo. Sam oversees the praise ministry at Renewal and also has a huge heart for the nations. As an avid Eagles fan, Sam bleeds green!
Tim Lee
Ruling Elder
Tim lives in Conshohocken with his wife, Julia, and their daughter, Chloe. Tim has been at Renewal since 2003 and was previously an elder at Renewal West Philly. He helps oversee community groups, sports ministry, and is the Session Clerk. He enjoys hosting, helping members utilize their gifts, and making sure everyone is included. He is a huge Eagles and Sixers fan and is always up for a game of Settlers of Catan.
Mike Reig
Deacon
Mike grew up in Port Byron, Illinois and attended the University of Illinois. After law school, he worked for the Wisconsin Legislature and met his wife Amanda. Today, Mike works with students as a college registrar in Philadelphia. Mike and Amanda have been with the Renewal family since its founding in West Philadelphia and joined the Devon church plant as a deacon. They both have a heart to establish more gospel-centered communities in the Greater Philadelphia Area. Mike is a lover of the outdoors, so let him know if you're willing to join him for a peaceful morning fishing one of the local rivers! Mike and Amanda have two beautiful daughters, Cora and Lena, who both have a great fashion sense.