We warmly welcome and invite you to worship with us in-person on Sunday mornings at 10:30 am
.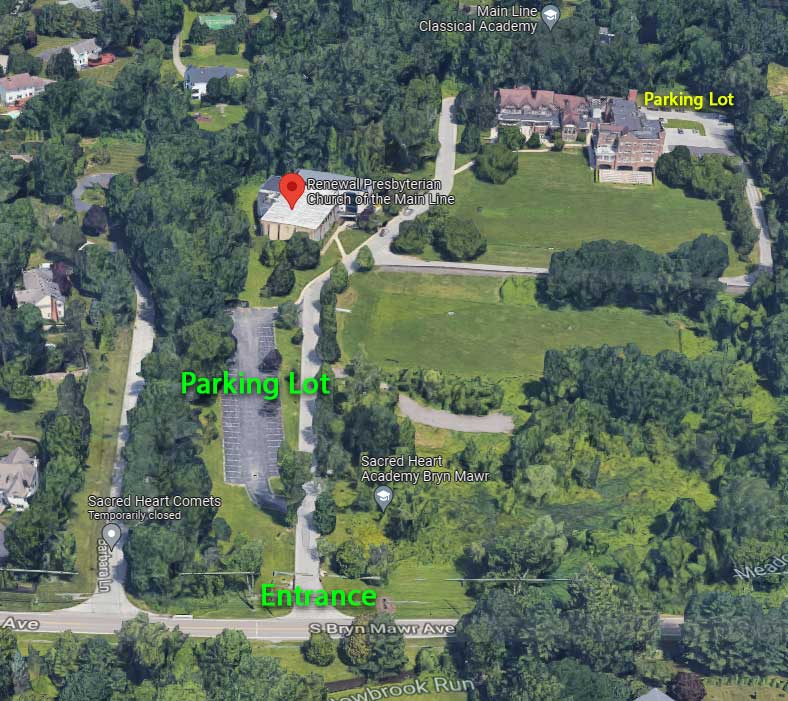 Sunday Worship Location:
Sacred Heart Academy Bryn Mawr
Gormley Gymnasium, Cornelia Dooley Building
480 S. Bryn Mawr Ave, Bryn Mawr, PA, 19010
Parking: Please park in the front lot on your left when you first enter the campus. Additional parking is available in front of the gym and in the back parking lot.
Service Location: Walk up the lower path from the main parking lot up to the first building on your left, the Gormley Gym.
COVID-19 Guidelines (updated Oct. 21, 2022): Masks are optional during Sunday worship and Children's Sunday School. If a child/teacher has an active cough or other cold-like symptoms, they are required to wear a mask (children 2 and up) inside their classroom.
Our service follows a liturgy of three stages: Recognition of God's worth, Repentance of our sins, and Renewal through His Spirit and Word.
Our praise contains a blend of traditional and contemporary elements of worship while always being committed to scriptural, Christ-honoring songs. Listen to our Spotify playlist.
Youth Group, 6th to 12th graders, worship with the adults through the entirety of the service.
Children up to 5th Grade worship with their families for the first 30 minutes of the service and then are dismissed to their Sunday School classrooms for Bible lessons and activities. Please review our Children's Ministry COVID-19 Safety Procedures.